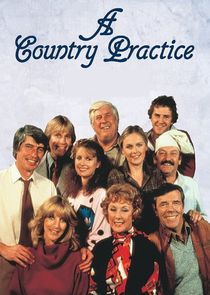 Premiered: 1981-11-18
Avg Rating: /10
Airs: Monday at 19:30
Description:
A Country Practice was an multi-logie award winning Australian television serial/drama series. It ran on the Seven Network for 1,058 episodes at 7.30 pm Monday and Tuesday nights, from 18 November 1981 to 22 November 1993.The series followed a small medical practice in the small fictional New South Wales rural country town of Wandin Valley as well as the local police station, veterinary surgery and RSL club/pub. The show's stories focused on the staff of the practice and the hospital and their families, and residents of the town, and through weekly guest characters-frequently patients served by the practice-various social and medical problems were explored.