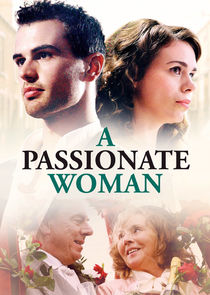 Premiered: 2010-04-11
Avg Rating: /10
Airs: Sunday at 21:00
Description:
Leeds, 1950s, Betty is a married mother whose life is changed forever after falling hopelessly in love with her charismatic neighbour, Craze. Feeling trapped inside her conventional marriage, she abandons herself to a passion she never before dared believe possible. She finally finds the courage to leave her husband Donald after receiving a letter from Craze, asking her to meet him at a particular place in order to finally be together. Betty sends a reply to him, telling him that she will indeed meet him there. Unfortunately, his pregnant wife Moira gets the letter before he does, discovering his intentions to leave her for another woman. After such discovery, full of anger and jealousy, she takes Craze's gun and shoots him at the fairground where he's working. When Betty finds out Craze is dead, she is devastated, having no other choice but carry on with her life with Donald.30 years later, as Betty's beloved son's wedding day approaches, the far-reaching consequences of this long buried past come crashing into Betty's world, forcing her, at last, to confront some painful but important truths.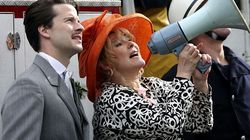 Episode 2
An unexpected love story. It's 30 years later - the mid 1980s - and Betty has never told a soul how she was prepared to leave her husband Donald on the fateful day that her lover Craze was shot by his jealous wife Moira. Betty is extremely close to her only son, Mark, and as his wedding draws near she finds herself feeling desperate facing a life alone with Donald.An unexpected revelation shows the consequences of Betty's past affair, and memories come flooding back along with an unwelcome guest.Events spiral out of control and, as Betty is pushed to the brink, she learns a few difficult truths and is forced to decide between joining her dead lover or face a different future.
Air Date:
18 Apr 2010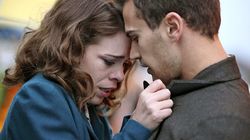 Episode 1
It's the 1950s. Betty lives in a cold, two-roomed flat in a shabby Victorian house situated in a deprived area of Leeds. Her husband Donald is focused on saving to get them out of there.Betty's sick of struggling to keep the flat warm for her baby son Mark, and she's tired of trying to make ends meet. The only respite she gets from the day to day drudgery is the glamour of the Balula Dance Hall, which she visits once a week with her vivacious sister Margaret. But Betty's world is turned upside down when a handsome Polish man called Craze asks her to dance...
Air Date:
11 Apr 2010