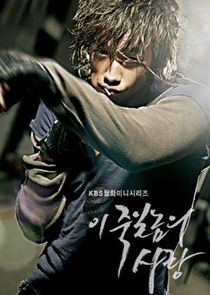 Premiered: 2005-10-31
Avg Rating: /10
Airs: Monday, Tuesday at 21:55
Description:
Kang Bok Gu grew up in a foster home with his elder brother, Kang Min Gu. After a misunderstanding occurs between Min Gu and his girlfriend Cha Eun Seok, an emotionally wounded Min Gu falls from a rooftop and is diagnosed with comma. Driven by anger and thirst for revenge, Bok Gu approaches Eun Seok as a bodyguard in order to cause her the pain and suffering she caused his brother. But as he spends time with her, he gets increasingly burdened by the forbidden love he develops. Meanwhile, Eun Seok - not knowing about her ex's relationship with Bok Gu - falls in love with him not knowing that his intention is to destroy her life.