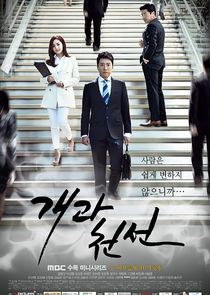 Premiered: 2014-04-30
Avg Rating: /10
Airs: Wednesday, Thursday at 22:00
Description:
A ruthless lawyer at a high-powered law firm gets amnesia after being involved in an accident. He becomes a different person and fights for justice, which sets him on a collision course with the very same law firm that he worked for. He reflects on his life with a newfound perspective.